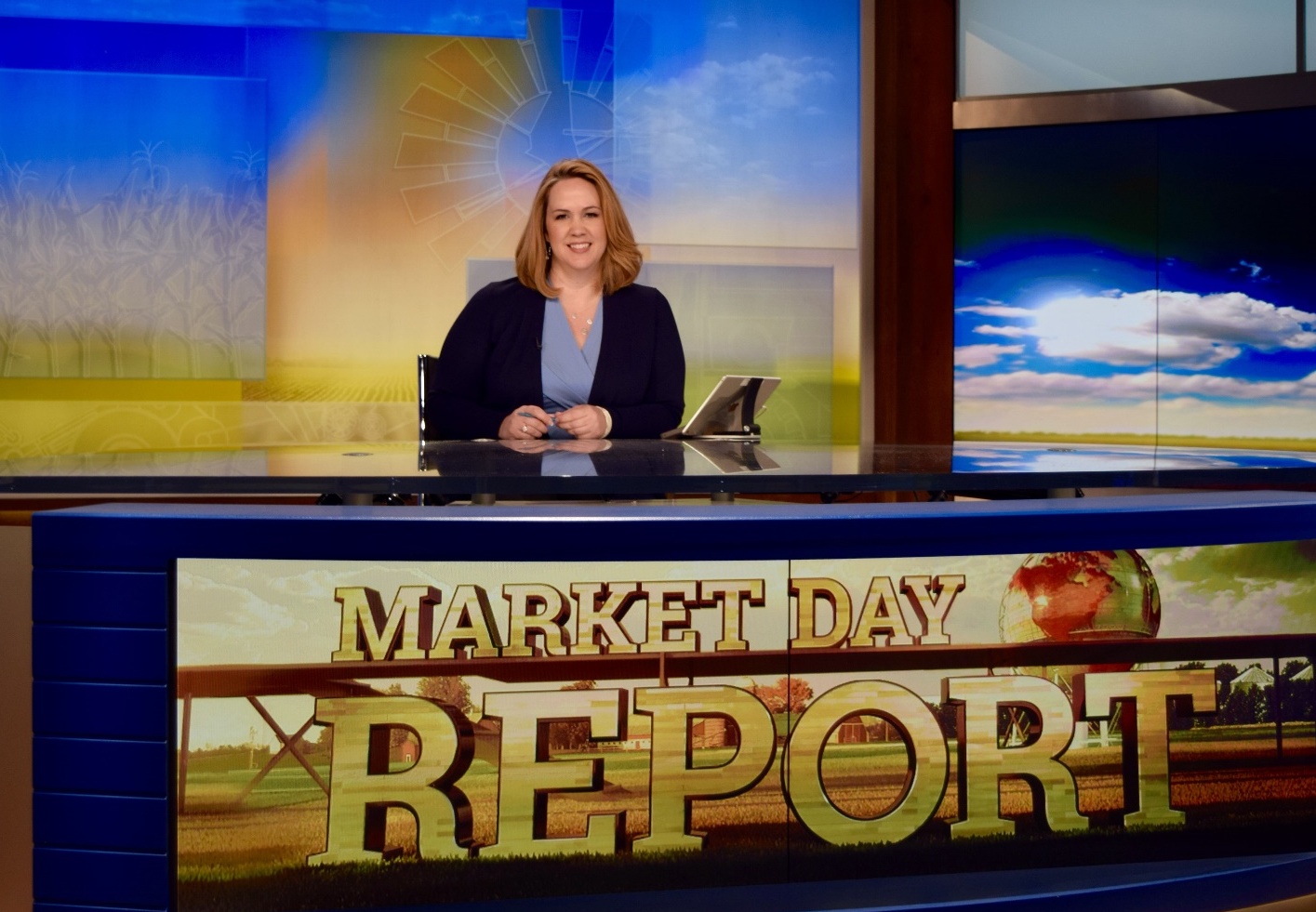 In early 2016, corporate restructuring in RFD TV brought Janet Adkison back to Tennessee, but she kept one foot in the nation's capital, traveling back for various events. "This summer the change is official. I'm now full-time on the anchor desk welcoming audiences each morning during the Market Day Report and nightly during the Rural Evening News. It's been another exciting change, and I expect it will continue to bring a plethora of lessons down the road." In April, Janet marked her four-year anniversary with RFD TV and Rural Radio 147 on Sirius XM.  "It's been a wild, challenging and educational ride that's kept me on my toes to say the least, but I'm often amazed that I get to do what I do!  When I initially joined the team, my focus was structuring programs for the soon-to-be Rural Radio. Once that task was complete and with a little time on my hands, I was allowed the opportunity to fill in for market reports on TV."  She eventually settled into a daily routine combining TV and radio before she was asked to build their news bureau in Washington, DC. "I must admit, I was a bit apprehensive about the challenge, but it was a great experience with several lessons along the way.  From our initial small office, we have expanded, adding a studio and technology that allows us to do live reports in and around Washington.  We can also welcome guests into the DC studio for live on camera interviews with the anchor desk."  She continued, "I spent a couple years in the nation's capital, building relationships and gaining a greater understanding of government affairs.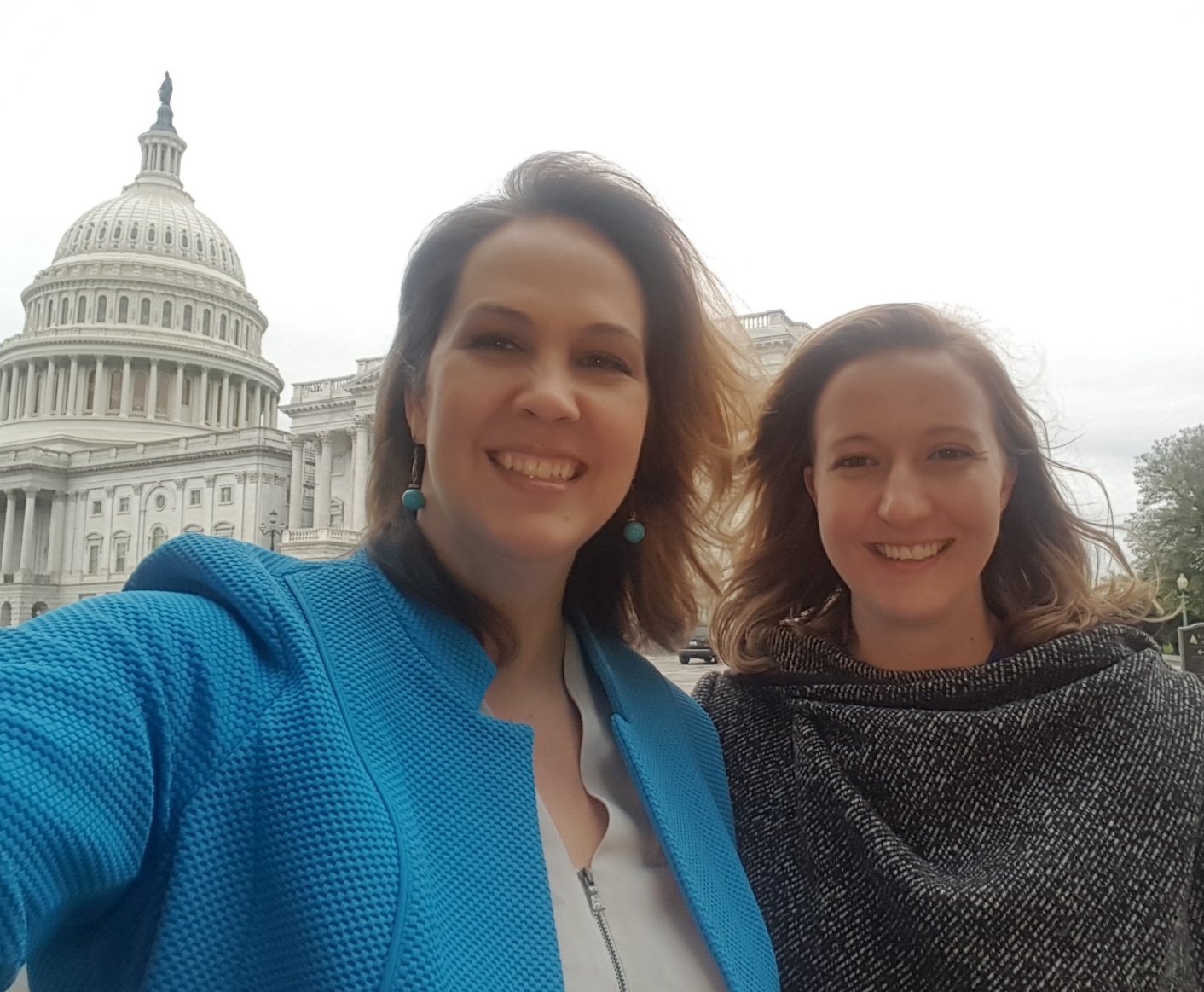 While there's plenty more to figure out on that front, I've passed the baton to Sarah Mock, to be our new Washington, DC, News Bureau Chief, and she has hit the ground running."  About her own career, Janet said, "Most of my broadcast career has been behind the mic in radio, only visible to the audience during events. Working on the anchor desk has helped me become more aware of my presentation, not just vocal, but also visible. I can admit that it's a fun challenge! The moments I might make an odd face in response to something, cut my own mic for a cough or change the script on the fly is no longer an option. There are several people that make every moment work, from running graphics or audio, to calling for video and running the prompter. It's the team that makes things work, makes it fun and keeps the ball moving forward." She concludes, "Nashville is a great place to spend some time, so I'm excited to settle in and welcome friends to town!"  
Janet Adkison is from Houston, MO. She grew up on a beef farm where she spent summers showing livestock, horseback riding and working on creative projects with her art teacher mother. In high school, she followed in the footsteps of her father and brother by taking an active role in the local FFA chapter and eventually represented her area as a state FFA officer. Janet initially planned to pursue a degree in animal science at Missouri State University, but she discovered the variety of careers available in communications. "Knowing my talking talents far outweighed my skills in chemistry, I changed my major to agricultural communications." Shortly after graduation, she moved to Little Rock, AR, to be a farm broadcaster for the Arkansas Radio Network. Since that initial step into the studio, Janet also worked for the Brownfield Network in Missouri, KFRM (Clay Center, KS), and she spent seven years as Farm Director for KMZU Radio (Carrollton, MO). In the spring of 2013, Janet joined the Rural Media Group (RMG) broadcast team in Nashville, TN. The following January, she moved to the East Coast, serving as the RMG Washington, D.C., News Bureau Chief. For two years, Janet worked to build the bureau and covered stories in the U.S. Department of Agriculture, the capital and the White House while also working with the organizations who represent farmers and rural communities. In spring 2016, she rejoined the main studio in Nashville serving as news anchor and reporter. Throughout her broadcast career, Janet has been a member of NAFB. In 2008, she was elected to serve as NAFB's South Region Vice President. In 2011, she was elected to the association's Executive Committee and served as NAFB President in 2014.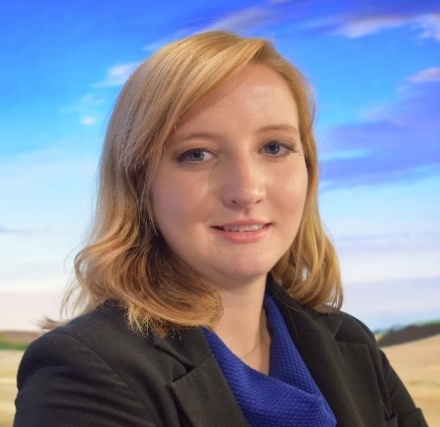 Sarah Mock admits that her background is not a straight road to farm broadcasting. "Prior to joining RFD TV, I was doing public relations and marketing at Farmers Business Network in Silicon Valley, and before that, I had a few other startup jobs after college." Sarah earned her BS at Georgetown University in Washington, D.C., where she studied science, technology, and international affairs with a focus in agricultural development and food security. "I'm passionate about high-tech social entrepreneurship and innovation, particularly in the agricultural sector," Sarah said. Since college, Sarah has been blogging about agricultural issues on Medium –  which is "where I really found my stride on the journalism side. Writing is my passion, and I knew I wanted to go more in that direction, rather than further into business and marketing. My sense was that multi-media, especially video, is the medium of the future journalist, so when I got the opportunity to come to RFD TV and try my hand at broadcast, I couldn't pass up the opportunity." About her position, she said, "My goal here is to be part of making food, ag and rural news more interesting and to continue having the tough conversations with farmers, foodies, and everyone in between, all over the country and around the world. There are good solutions out there. Not easy solutions or solutions that everyone will agree to, but solutions that can be fair and right anyway. There are many ways to have an impact in the food system –  from the private sector and startups, to NGOs and research, to getting hands in the dirt yourself. But considering that all these groups are working toward the same goal, we don't always communicate very well. I want to be part of doing better."